FIND OUT ABOUT
OUR PERFUMERY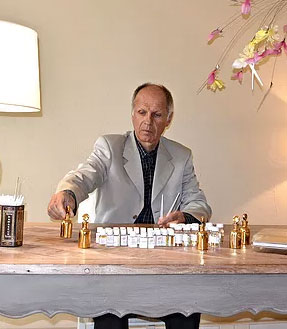 André Truchi
CEO & Co-Founder
Our experts compose fragrances for all types of perfumery products: soaps, shower gels, cosmetics, lotions, etc. Their success is due to their deep understanding of the raw materials used, and their ability to maintain manufacturing standards while meeting consumer expectations.
In France, fragrance production & raw material synthesis is split across two sites, one of which also maintains a research and development laboratory to constantly work at improving existing production procedures and to seek out new synthesis directions.
Raw materials are obtained principally by hemi-synthesis starting from around one hundred essential oils including: Chinese eucalyptus oil, Madagascan clove oil, USA cedar wood oil, Haitian vetyver oil, Paraguayan guaiac wood oil, Egyptian geranium oil, and more.